The Caped Creator returns! LittleBigPlanet is in danger from those dastardly DC Comics supervillains again and it's time for your Sackboy or Sackgirl to team up with the Justice League once more for a brand new adventure in the LittleBigPlanet PS Vita: DC Comics Premium Level Pack!
Click on above title for more.
Doctor Who Tokyo TARDIS Tote Bag
Say Something - Madilyn Bailey And Runagound
Enjoy :) !
Soundtrackat6 Busy P - Rainbow Man
From @GooglePlay TV ad
Google Chromecast is a USB dongle that plugs into a TV's HDMI port to give it 'smart' capabilities. Aimed squarely at Apple TV and the plethora of boxes from everyone from Roku to Sky, it allows you to play back Netflix, Youtube video and BBC iPlayer using a phone, tablet or laptop as a remote - and you can even 'cast' web pages onto the big screen.
Click on above title for more.
Moyes's amazing 10 months at Manchester United 
It's not all been bad for Moyes. We look back at the highlights of his time in charge… pic.twitter.com/LS5dVOE4sT

— Paddy Power (@paddypower)

April 22, 2014
Unlike in previous years, Samsung announced the Galaxy S5 at MWC 2014 rather than hosting its own event later in spring. And unlike in previous years, the company only highlighted certain new features of the handset during the event – probably the fresh partnership with Google played a role in that – instead of showing all the new software tricks it has devised for the new flagship.
However, in a post on its blog, the company highlighted 10 hidden features Galaxy S5 buyers should be aware of.
While it doesn't come with a stylus, the Galaxy S5 supports pencil input, allowing users to write on it with a pencil. To enable the feature, users will have to go to Display settings and increase the touch sensitivity of the display – alternatively they can pull down the status bar and select "Touch sensitivity" from there.
The Galaxy S5 will also suggest music playlists with a simple tilt. Users will have to tilt the Galaxy S5 horizontally into landscape mode while listening to a song, at which point the Galaxy S5 will suggest additional tracks based on that song.
With "Toolbox," Galaxy S5 users will be able to bookmark favorite apps. 
Click on above title for more.
A new report suggests that Google is currently working on a low-range Nexus phone that would carry a budget price tag.
According to Chinese website MTKSJ.com, Google's next Nexus handset could cost as low as $100 (about £59). 
Google is reportedly working with Taiwanese chip manufacturer MediaTek on a new Nexus device that will be aimed at the budget end of the smartphone market.
Click on above title for more.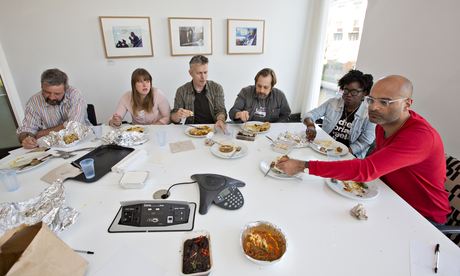 It was a scenario to strike fear into a food writer's heart. Standing at a wedding reception, tucking into the canapes, a tipsy argument broke out over the nature of the meat on those cute little sticks. As the professional, I was called upon to adjudicate. The sauce was spicy, I'd had three glasses of prosecco and no lunch. "Beef," I said, confidently. Everyone accepted my verdict happily, and when I later discovered they were lamb, I kept my trap shut. Fortunately no qualifications are required for this job – I've seen chefs swooning over meltingly tender beef steak which turned out to be rare pork – even those of us who cook and taste for a living can be shockingly bad at identifying what we're putting in our mouths.
Unfortunately, as the nation discovered during last year's horsemeat scandal, you can't always trust the label either – and now a new survey from Which? reveals that, even if you've never bought a frozen lasagne in your life, you may still have been the victim of food fraud. The consumer organisation tested 60 takeaway lamb curries purchased in London and Birmingham – only to find the meat in 24 of the samples was adulterated, with seven containing no lamb whatsoever. Instead, cheaper chicken and beef had been substituted. Perhaps more worryingly, five contained meat that could not be identified full stop. It's a serious business; as Which? observes: "Regardless of whether or not they can taste the difference, some people – for religious or other reasons – will have chosen not to eat these meats and don't expect them to be secretly hidden in their dinner."
Click on above title for more.