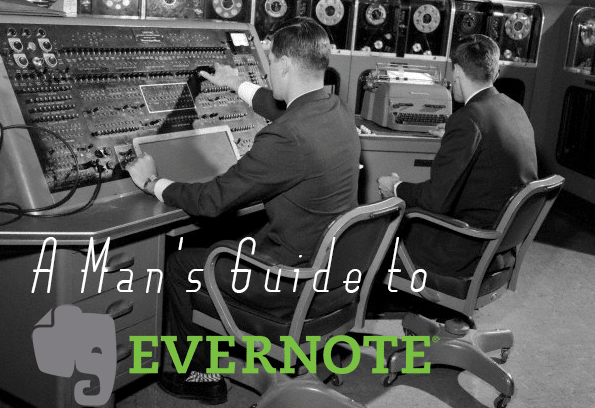 We don't talk a whole lot about the specific tools of modern productivity here at AoM. We're generally more interested in principles, skills, mindsets, etc. Every once in a while, though, we come across something so useful, we just have to share it.
Enter Evernote. It's an app for your smartphone, tablet, computer, and even your Moleskine notebook. It's just what the name implies: an application that serves as your notetaker, PDA, pocket notebook, to-do list, etc. The beauty of Evernote is that it syncs automatically across all your devices, and across all your operating systems. Never lose another post-it note, scrap piece of paper, or notebook that has important information on it. You'll also streamline your desk from a jumble of notes and folders into a single digital storehouse.
The app is roughly organized into notebooks and notes. Just like in real life. You create a notebook for a particular subject/topic, then fill that notebook with notes. Besides syncing across devices and operating systems, there are some features that make Evernote really stand out:
Click on above title for more.
Microsoft could allow Windows Phone to support Android apps in the future, according to a new report. 
New information suggests that Microsoft is at least considering the possibility of supporting Android apps on Windows Phone and Windows one day. 
Speaking to The Verge, "sources familiar with Microsoft's plans" say Microsoft is talking over the idea of accepting Android apps into the Windows and Windows Phone ecosystems. 
The sources say that the discussions are still in the early stages and planning "is ongoing", but Microsoft is talking about the possibility. 
Apparently, Microsoft is discussing whether to simply allow Android apps to appear within the Windows and Windows Phone stores, but some execs suggest it could destroy the platform entirely, especially on mobile. 
Click on above title for more.
Looking for the best iPhone games to download from the App Store? Whether you own an iPhone 5S, iPhone 5C or still rocking an iPhone 4S, these the top paid-for and free games you need to get onto your slick iOS 7 homescreen.
With over one million apps on the App Store, it's becoming an increasingly difficult job pinpointing the great time wasters out from the iPhone games that are simply a waste of your time and money.
In 2013, Apple announced that Candy Crush Saga was the most downloaded app of 2013 and we are not ashamed to admit several members of the TrustedReviews team have spent large parts of the year trying to crush candy on the way to work. We can also admit to investing plenty of hours into the now recently departed Flappy Bird.
It's not the only game we've have been spending time with of course. There's plenty of standout games and we've picked ten to fill that Flappy Bird-shaped void. Whether you own an iPhone 5S a colourful iPhone 5C or even iPhone 4S, these are the ten games we think you should download first.
Click on above title for more.
How To Beat Flappy Bird (Best Method)

Tube strikes currently going on mean it's not easy to get around London. The tube system is completely messed up, all-but closed down in zone one. 
The main reason behind the strikes is the proposed closure of all ticket offices in the London Underground system, which will reportedly result in the loss of over 900 jobs. 
Click on above title for more.
Just when you've got yourself organised and ready to plough through your to-do list, Google and Lego come along and ruin all your hours of structured productivity.
It's all thanks to their new Build with Chrome experiment you see. Initially released down under last year to celebrate 50 years of Lego in Australia, it's now opened up to the entire interwebs.
It's a horrible, productivity-killing 3D online Lego builder, and it'll provide you with hours of distracting fun before letting you share and explore creations on Google+.
Click on above title for more.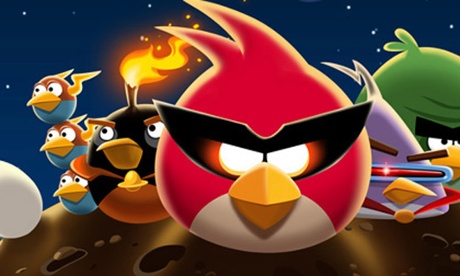 The National Security Agency and its UK counterpart GCHQ have been developing capabilities to take advantage of "leaky" smartphone apps, such as the wildly popular Angry Birds game, that transmit users' private information across the internet, according to top secret documents.
The data pouring onto communication networks from the new generation of iPhone and Android apps ranges from phone model and screen size to personal details such as age, gender and location. Some apps, the documents state, can share users' most sensitive information such as sexual orientation – and one app recorded in the material even sends specific sexual preferences such as whether or not the user may be a swinger.
Click on above title for more.
We called Nokia's Lumia 1020 "the best cameraphone ever" – with an awesome 41MP camera and plenty of power under the hood.
Make your snap-happy smartphone even better with this selection of essential Windows Phone apps.
Click on above title for more.