We've heard your complaint: you can't find anything to watch on Netflix. Despite all the A/B testing, app updates and data Netflix is measuring behind the scenes, the way it presents the library makes it nearly impossible to see everything that's available to watch, and sometimes you want to do the choosing instead of letting an algorithm or hired gun do the work. The good news is there are a ton of different ways to sort through the pile — or ditch sorting for the bliss of random selection — but the bad news is that some of them will be going away soon (more on that in a minute). If you're not already taking advantage of third party tools like InstantWatcher to dive deep into the catalog, we're here to explain why you should be.
Click on above title for more.
Google has launched a new Google Maps feature called Explore, letting you get to know your local area better.
The Android and iOS Google Maps apps have now been updated with the new Explore button, which offers information on the local businesses in your immediate vicinity.
"Now, whenever you want to discover places in your area, simply tap the new Explore button at the bottom right hand corner of your map to get a quick look at what's nearby (where available)," explained Google. "With Explore as your guide, you'll see different places and activities that adapt to each area and moment throughout your day."
Click on above title for more.
Mobile banking is very convenient, allowing users to access their bank account and manage their finances without actually visiting the bank. Unfortunately, mobile banking apps are a constant target for hackers. A recent blog post from Lookout reveals a cloned banking app that targets user logins was recently at large in the Google Play app store.
A Wolf in Sheep's Clothing
The malware is called BankMirage. It works by wrapping itself around a bank's original app, which in this case was the Israeli bank Mizrahi Bank. Attackers then successfully uploaded the app to the Google Play store. When customers opened the app, they would be instructed to enter their login information at which point the malware grabs the user's ID. After entering the correct information, the user then gets an error message saying their login was incorrect and to install the real app from Google Play.
Click on above title for more.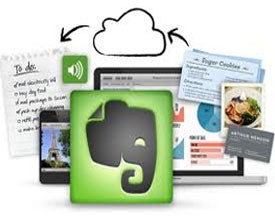 With more than 100 million users, Evernote is popular for good reason. The app is for much more than just jotting down notes, though — you can add contacts, collaborate and even snap pictures of paper notes. Here are some tips from getting the most out of Evernote.
Click on above title for more.
With magazine and newspaper subscriptions and sales falling every month, more and more people are getting all of their news exclusively online - and with our phones and tablets with us every day of the year, what better way to consume all that news than with the sharp, vibrant screen of the smartphone?
Click on above title for more.
There's been a lot written over the past year about government spying, but not so much about how governments spy. It's easy to forget that there's an industry thriving underneath that controversy. In 2011 WikiLeaks founder Julian Assange released a series of documents it called the Spy Files — a comprehensive database of surveillance products and companies who market their services specifically to government agencies. Companies like Hacking Team specialize in advanced spyware, gifting their customers with the ability to exercise total control over a target's device while remaining completely invisible. A group of researchers recently tracked down and reverse engineered Hacking Team's RCS (Remote Control System) tool to see just what these corporate spyware firms are capable of. The answer, is quite a lot.
Click on above title for more.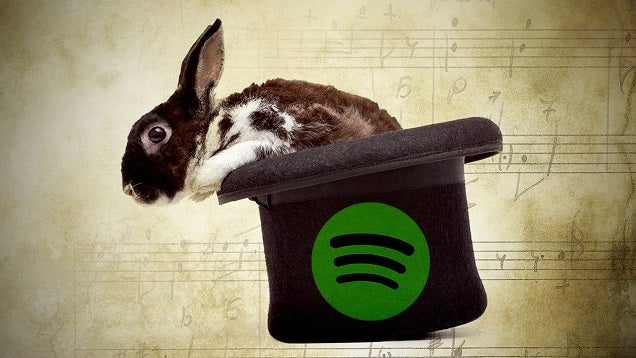 Spotify is one of the most popular music streaming services out there, but most of us aren't using it to its full potential. These little known tips can help you use Spotify more efficiently and make you a digital music master.
Click on above title for more.
Apple Inc. (NASDAQ:AAPL) unveiled the much-awaited iOS 8 on June 2 at WWDC. The new operating system for iPhone and iPad brought a host of new features and services. Some of these features were "borrowed" from and others were "inspired" by other software programs or apps. The new iOS is going to, or at least will try to, kill these apps:
Click on above title for more.