The new Xperia™ ZR waterproof* smartphone with superior Sony engineering
13th May 2013, London – Sony Mobile Communications ("Sony Mobile") today introduces the new Xperia ZR featuring the highest level of water-resistance for capturing photos and Full HD videos underwater. This Android smartphone offers leading technology and content with a 4.6" HD Reality display, 13 megapixel fast capture camera, Qualcomm® Snapdragon™ S4 Pro quad-core 1.5 GHz processor, and 4G LTE.
"The Xperia ZR pushes the boundaries on where and how consumers can use the full potential of their smartphone. By combining Sony's leading camera technology with the highest level of water-resistance, you will never miss another moment." said Calum MacDougall, Director of Xperia Marketing at Sony Mobile Communications. "Bringing together the best of Sony's leading technology, media applications and easy one-touch connectivity with the largest ever range of NFC-enabled accessories, the Xperia ZR delivers the unique smartphone experience that people can expect from Sony."
The ultimate in durable design
Xperia ZR is precision-crafted to handle whatever life throws at it. With its sleek, yet durable design, the Xperia ZR is your perfect companion in and out of the water. As well as being dust-resistant, this waterproof* phone is IP55 and IP58 compliant, so you can keep it submerged in 1.5 meters of fresh water for up to 30 minutes. Combined with its dedicated camera key, the waterproof capabilities let you shoot videos in Full HD or snap pictures underwater, capturing the sharpest visuals. The camera key also allows you to shoot even from a locked screen, meaning you'll never miss a moment again.
Featuring Sony's "Exmor RS for mobile" image sensor with HDR (High Dynamic Range) for both photos and videos, the Xperia ZR captures perfect pictures and videos, no matter what the conditions. Superior Auto mode combines Scene Recognition with high quality performance image processing technology (HDR and noise reduction) to automatically shoot with the most optimal settings. And when you want to capture action fast, simply turn on burst mode to shoot an unlimited number of images at 15 frames per second.
Xperia ZR also features Battery STAMINA Mode which significantly improves the standby time of your smartphone by four times or more** by automatically shutting down battery-draining apps whenever the screen is off and starting them up again when the screen is back on.
The solid yet comfortable styling of the Xperia ZR is matched by a choice of classic and fresh colours – black, white, pink and mint – each allowing you to express your individual style.
High quality viewing experience
Enjoy entertainment on the go with the super-sharp 4.6" HD Reality Display powered by Mobile BRAVIA Engine 2 using the contrast enhancement technology expertise from Sony's range of BRAVIA TVs, which together with the beautifully designed OptiContrast™ panel, delivers a beautiful high quality viewing experience.
The OptiContrast™ panel reduces reflections and provides clearer viewing, even in bright sunlight, and creates a seamlessly black surface when the phone is turned off. By eliminating the sensor layer and integrating the sensor on the lens, responsiveness of the screen is increased, so now your touch is both more effective and more intuitive. And with Sony's unique prediction filter to help better detect the movement of your finger, scrolling on the Xperia ZR is reassuringly smooth.
Consistent Sony media entertainment experiences
The "WALKMAN", Album and Movies applications enable discovery of online and offline content through a single access point with new ways to enjoy and share that content. The "WALKMAN" application provides access to all your downloaded music, a library of over 20 million songs to explore from Music Unlimited*** and Facebook social integration. The Movies application provides access to over 150,000 movies and TV series from Video Unlimited***. The Album application enables easy access to Facebook friends' photos and browsing photos by location. A new feature of this app is 'Faces' which recognizes and sorts the faces in your photo album so you can tag existing contacts or add names to familiar faces.
click on above title for more.
Ease of sharing and enjoyment
One-touch functions let you easily share music, photos and videos from your smartphone to the widest range NFC-enabled Sony devices, including speakers, headphones and TVs.
Joining the ever expanding range, the new Stereo Bluetooth™ Headset SBH50 is an advanced app-enabled wireless headset with built-in FM radio, OLED display and one-touch connection for wireless audio streaming. Simply touch your Xperia ZR once to the headset to instantly pair the devices and make a call or begin listening to tracks. The SBH50 is available in either black or white colour variants. Other accessories which complement the Xperia ZR are the Charging Dock DK28 and SmartWatch MN2.
The Xperia ZR will launch in various global markets from Q2 2013 (availability will vary by market).
Sony Xperia Z Full Review 
Opening up Sony's Android Tablet, the Xperia Tablet Z 
The Xperia Z is one of the main pillars of Sony's new plan to focus on mobile, gaming and imaging. In fact, it's a device that addresses all three of those areas, while also pressing reset on Sony's smartphone past. The handset ushers in a new design language, one Sony's decided to bring to its new tablet too. It's called omnibalance design, but it's best described as a combination of 90-degree angles, even weight distribution and flat glossy sides.
Once you get to look at the phone in person, all Xperias that came before it pale in comparison. The phone feels solid and you'd be hard-pressed to describe any part of it as plasticky. Between those mirrored sides, you'll find Sony's first 1080p phone display, measuring five inches and benefiting from the company's new Bravia Mobile Engine 2. Improvements to the Xperia line aren't merely cosmetic, though: Sony's added a 13-megapixel camera (featuring the HDR video-capable Exmor RS sensor) and a 1.5GHz quad-core Snapdragon S4 Pro — Qualcomm's most potent mobile processor currently available.
Meanwhile, those precious electronics are protected by a shell that's water- (IPX5/7) and dust-resistant (IP5X). It's rare to see such protection on a phone that's not being marketed as a rugged device, let alone a company's new flagship. Sony is looking to succeed in mobile and, with just a week away from the world's premier phone tradeshow, has the company created something that can stand up against current Android champions and win?
Click on above title for more.
Sony Xperia T Review
The James Bond phone in the new Skyfall film.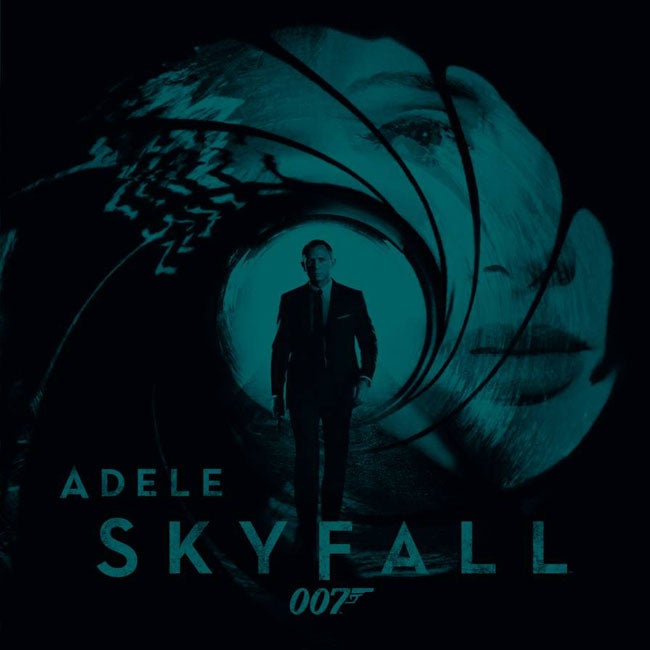 Presentation slides detailing a new Sony Xperia tablet have been leaked. Unlike Sony's original Android tablet, the Tablet S, this one is made using aluminium - rather than plastic. Sony says the new construction is splash-proof, perfect for bath time fun. 
This successor to the Sony Tablet S is also a great deal slimmer than its predecessor, down 20mm at its thickest point to 11.85mm. It keeps the wedge design of the original, though, with the top part "flipping around" the back.
MobiFlip writes that the Sony Xperia Tablet features a 9.4in screen, runs Android 4.0 and has a Tegra 3 processor. The rumoured 1,280 x 800 screen resolution suggests that this may be a relatively low-cost device - as the Google Nexus 7 proved, a quad-core Tegra 3 processor alone doesn't need to ramp-up costs. 
Other specs include an SD card slot, dual cameras - the main one offering eight megapixels - and a 6000mAh battery. MobiFlip writes that the Xperia Tablet will come in 16GB, 32GB and 64GB versions.
Sony has announced another new Android phone, Xperia Sola, a 3.7" reality display with floating touch technology. This is like a computer mouse cursor allowing its users to navigate by hovering their fingers over the touch screen.
The Sola's 1 GHz dual-core system-on-chip, 8GB of internal storage, a 5-megapixel camera and runs on Gingerbread with an ice cream sandwich update in the works.
Click on above link for more.