A political battle has broken out on Wikipedia over an entry relating to the crash of Malaysian Airlines flight MH17, with the Russian government reportedly removing sections which accuse it of providing "terrorists" with missiles that were used to down the civilian airliner.
A Twitter bot which monitors edits made to the online encyclopaedia from Russian government IP addresses (unique numbers relating to certain computers or networks) has spotted that changes are being made to a page relating to the crash.
It appears that an internet user from within the All-Russia State Television and Radio Broadcasting Company (VGTRK) changed a Russian language version of a page listing civil aviation accidents to say that "The plane [flight MH17] was shot down by Ukrainian soldiers".
Click on above title for more.
A French judge has ruled against a blogger because her scathing restaurant review was too prominent in Google search results.
The judge ordered that the post's title be amended and told the blogger Caroline Doudet to pay damages.
Ms Doudet said the decision made it a crime to be highly ranked on search engines.
The restaurant owners said the article's prominence was unfairly hurting their business.
Ms Doudet was sued by the owner of Il Giardino restaurant in the Aquitaine region of southwestern France after she wrote a blogpost entitled "the place to avoid in Cap-Ferret: Il Giardino".
Click on above title for more.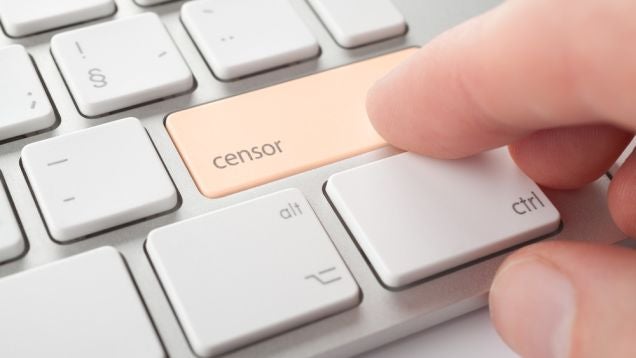 In May, the EU Court of Justice ruled that because people have the "right to be forgotten," Google must remove links from European versions of search, just because people ask them to. But you can't hide from the past on the internet.
The requirement that Google take down links for the right to be forgotten is just lame censorship. Overtly! It's the removal of inconvenient facts from published public view because somebody wants the facts to disappear. It's a bit like the producers of Friday Night Lights calling on the Ministry of Truth to have Season 2 erased from the record because it's inferior to the rest of the series.
Click on above title for more.
Google has removed web links to several Telegraph articles, following an EU court ruling in favour of the 'right to be forgotten'.
The internet search engine has removed links to four articles and four images from the Telegraph's website, after individuals requested the links be removed.
The European Court of Justice ruled in May that Google must remove information deemed "inadequate, irrelevant or no longer relevant" or face a fine.
Individuals can only apply for the removal of a link to an article or picture, rather than the deletion of the information itself.
Click on above title for more.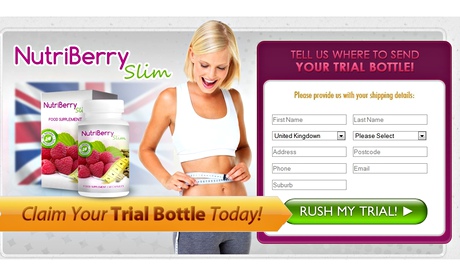 The advert offers a wonder slimming supplement with "100% satisfaction guaranteed". For just £4.95 postage and packaging, applicants receive a free bottle of the herbal remedy NutriBerry Slim for a 14-day "risk-free" trial. The website also suggests a free try-out of a natural detoxification product Vita Cleanse for a further £6.95 p&p.
Anne Jones (not her real name) signed up for both. Two weeks later £182 was removed from her account. And each subsequent month the same sum has disappeared. "I realised my mistake, emailed the cancellation email address within an hour of ordering and have continued to do so for the last 19 days, but I have had no reply and my bank tells me it can't stop the payments, only dispute and refund them each time," she says.
Click on above title for more.
Millions of eBay customers were put at risk of identity theft after hackers stole personal data earlier this week. The auction site has been criticised for its handling of the attack after it failed to email users about the breach, despite publicly admitting hackers had stolen the names, email and postal addresses, phone numbers and dates of birth of its 233 million users.
While extremely serious, such attacks are becoming increasingly common. Hackers and other individuals are using increasingly sophisticated methods to obtain personal information. We take a look at the other large-scale cyber attacks and security breaches of recent times.
Click on above title for more.
Spend lots of time online? Then perhaps you've heard of targeted advertising, "Big Data" analysis and complaints of privacy violations by advertising companies. The ads above your Gmail inbox? Yeah, those. As it turns out, most people don't like being tracked by advertisers. Surprise! As such, a variety of tools exist to protect individuals. But what about a solution that anyone could use, that didn't require knowledge of cryptography or even a software install? That's where the Do Not Track initiative comes in.
Do Not Track (DNT) is explained by its own name: Don't track what I do online, including what I buy, what I read, what I say and who I communicate with. But how should it work? Therein lies the controversy. Since the subject is still being debated, now's the perfect time to learn about it, voice your opinion and request more control over your data. If you want more control, that is.
Click on above title for more.