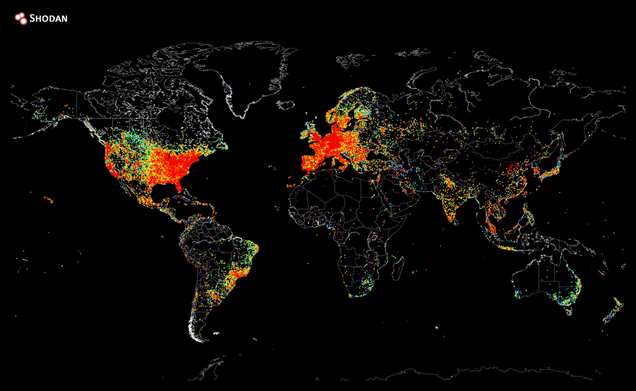 Where is the internet? This map might explain it better than any statistics could ever hope to: The red hot spots show where the most devices that can access the internet are located.
Click on above title for more.
Today is the internet's "Day of Action," an organized protest aimed at the Comcasts and Time Warners of the world from internet denizens, organizations, and companies. And some of the internet's biggies are on board: Netflix, Twitter, Dropbox, Reddit, Tumblr and more. Perhaps you noticed a widget on Netflix today (seen above)? That's part of the protest: not actually slowing down websites (which would no doubt frustrate users), but helping to enlighten users who might not know what net neutrality is.
Click on above title for more.
You may have noticed yesterday that your internet connection was rather sluggish, or perhaps went down entirely. You were not alone: problems were reported around the world. We even had issues here at the Telegraph.
Auction site eBay, for instance, collapsed for much of the day. The company has not explained the exact nature of the problem, but admitted in a statement that "technical experts identified this was due to upstream Internet Service Provider (ISP) issues". Password manager LastPass was also affected, leaving customers locked out of their accounts.
Click on above title for more.
If there's one thing everyone should remember about the internet, it's that your data is never truly safe.
Case in point: a Russian cyber gang has made off with around 1.2 billion username and password combos and 542 million email addresses, Hold Security researchers told The New York Times. The publication noted this is the largest collection of stolen internet credentials yet known.
These credentials were reportedly gathered using botnets and SQL injections from around 420,000 different websites, ranging from the very large and to fairly small. The security firm won't name these sites, in part because of nondisclosure agreements, but it has begun alerting them.
Click on above title for more.
A political battle has broken out on Wikipedia over an entry relating to the crash of Malaysian Airlines flight MH17, with the Russian government reportedly removing sections which accuse it of providing "terrorists" with missiles that were used to down the civilian airliner.
A Twitter bot which monitors edits made to the online encyclopaedia from Russian government IP addresses (unique numbers relating to certain computers or networks) has spotted that changes are being made to a page relating to the crash.
It appears that an internet user from within the All-Russia State Television and Radio Broadcasting Company (VGTRK) changed a Russian language version of a page listing civil aviation accidents to say that "The plane [flight MH17] was shot down by Ukrainian soldiers".
Click on above title for more.
A French judge has ruled against a blogger because her scathing restaurant review was too prominent in Google search results.
The judge ordered that the post's title be amended and told the blogger Caroline Doudet to pay damages.
Ms Doudet said the decision made it a crime to be highly ranked on search engines.
The restaurant owners said the article's prominence was unfairly hurting their business.
Ms Doudet was sued by the owner of Il Giardino restaurant in the Aquitaine region of southwestern France after she wrote a blogpost entitled "the place to avoid in Cap-Ferret: Il Giardino".
Click on above title for more.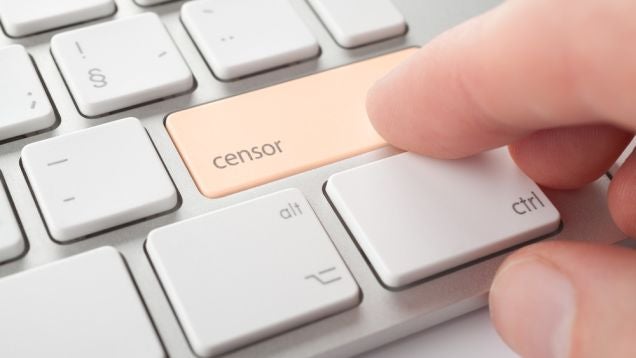 In May, the EU Court of Justice ruled that because people have the "right to be forgotten," Google must remove links from European versions of search, just because people ask them to. But you can't hide from the past on the internet.
The requirement that Google take down links for the right to be forgotten is just lame censorship. Overtly! It's the removal of inconvenient facts from published public view because somebody wants the facts to disappear. It's a bit like the producers of Friday Night Lights calling on the Ministry of Truth to have Season 2 erased from the record because it's inferior to the rest of the series.
Click on above title for more.
Google has removed web links to several Telegraph articles, following an EU court ruling in favour of the 'right to be forgotten'.
The internet search engine has removed links to four articles and four images from the Telegraph's website, after individuals requested the links be removed.
The European Court of Justice ruled in May that Google must remove information deemed "inadequate, irrelevant or no longer relevant" or face a fine.
Individuals can only apply for the removal of a link to an article or picture, rather than the deletion of the information itself.
Click on above title for more.