A new kind of tracking tool, canvas fingerprinting, is being used to follow visitors to thousands of top websites, from WhiteHouse.gov to YouPorn.
First documented in a forthcoming paper by researchers at Princeton University and KU Leuven University in Belgium, this type of tracking, called canvas fingerprinting, works by instructing the visitor's Web browser to draw a hidden image. Because each computer draws the image slightly differently, the images can be used to assign each user's device a number that uniquely identifies it.
Click on above title for more.
When the Edward Snowden revelations began flowing (and flowing, and flowing), the first thing many people screamed was "get on Tor!" Unsurprisingly, an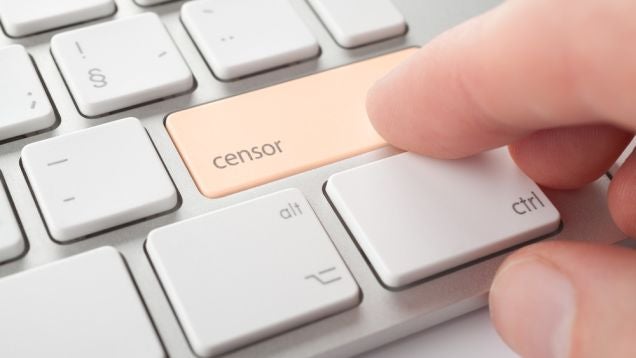 In May, the EU Court of Justice ruled that because people have the "right to be forgotten," Google must remove links from European versions of search, just because people ask them to. But you can't hide from the past on the internet.
The requirement that Google take down links for the right to be forgotten is just lame censorship. Overtly! It's the removal of inconvenient facts from published public view because somebody wants the facts to disappear. It's a bit like the producers of Friday Night Lights calling on the Ministry of Truth to have Season 2 erased from the record because it's inferior to the rest of the series.
Click on above title for more.
Google has removed web links to several Telegraph articles, following an EU court ruling in favour of the 'right to be forgotten'.
The internet search engine has removed links to four articles and four images from the Telegraph's website, after individuals requested the links be removed.
The European Court of Justice ruled in May that Google must remove information deemed "inadequate, irrelevant or no longer relevant" or face a fine.
Individuals can only apply for the removal of a link to an article or picture, rather than the deletion of the information itself.
Click on above title for more.
Cyber criminals have reportedly hacked into the servers of Domino's Pizza France and Belgium, and downloaded over 600,000 customer records.
The data includes customers' names, addresses, phone numbers, email addresses, passwords and delivery instructions – as well as their favourite pizza toppings – according to the hacker organisation known as Rex Mundi.
The hackers are now demanding a ransom of €30,000 (£24,000) to release the data. If Domino's does not pay the ransom by 20:00 CET tonight, they say they will post the entirety of the data in their possession on the Internet
Just because you turned off your phone doesn't mean the NSA isn't using it to spy on you.
Edward Snowden's latest revelation about the NSA's snooping inspired an extra dose of shock and disbelief when he said the agency's hackers can use a mobile phone as a bug even after it's been turned off. The whistleblower made that eye-opening claim when Brian Williams of NBC Nightly News, holding his iPhone aloft during last Wednesday's interview, asked, "What can the NSA do with this device if they want to get into my life? Can anyone turn it on remotely if it's off? Can they turn on apps?
"They can absolutely turn them on with the power turned off to the device," Snowden replied.
Snowden didn't offer any details on this seemingly magical feat. But a group of particularly cunning iPhone hackers say it's possible. They also say you can totally and completely turn off your iPhone so no one—not even the NSA—can use it to spy on you.
Click on above title for more.