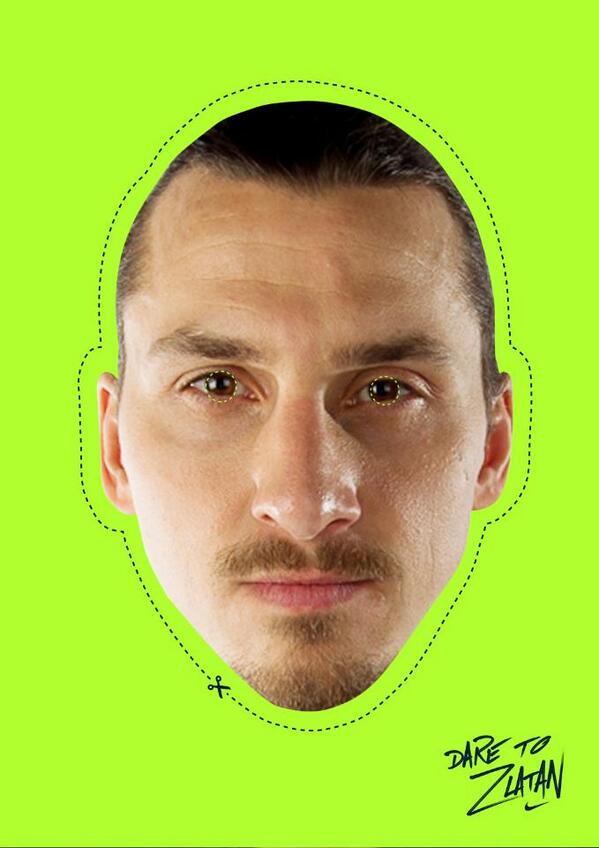 The best of the Paris Saint-Germain superstar's hilarious twitter Q & A.
Paris Saint-Germain superstar Zlatan Ibrahimovic recently took to social media to answer fans' questions using the hashtag #DareToZlatan.
Click on above title for more. Sit down for this: I use Google+, and I love it.
Having said that, you might be thinking that I, like the parent company aggressively pushing the social network, should stop trying to make Google+ happen. After all, how many social media accounts does one really need?
When I first told a friend on Myspace about Facebook, she rolled her eyes. Maybe in the same way you might have shrugged off Twitter when you first learned of its existence. Both have been called fads. So has the entire Internet, for that matter.
So why join Google+ in addition to (or even in lieu of) Facebook, Twitter, Instagram and their ilk? It started for me as curiosity after I had used Google Buzz. It wasn't that I was "done" with Facebook, but I wanted to see what Google could bring to my social networking experience, which I thought was still lacking.
Click on above title for more.
The former head of a private preparatory school in Miami, Florida is out an $80,000 discrimination settlement after his daughter boasted about it on Facebook.
Patrick Snay, 69 — the former head of Gulliver Preparatory School — filed an age discrimination complaint when his 2010-11 contract wasn't renewed.
In November 2011, the school and Snay came to an agreement in which Snay would be paid $10,000 in back pay, and an $80,000 settlement. Gulliver Schools also agreed to cut Snay's attorneys a check for $60,000.
But before the ink could dry on the deal, Snay's daughter took to Facebook, boasting, "Mama and Papa Snay won the case against Gulliver. Gulliver is now officially paying for my vacation to Europe this summer. SUCK IT."
Click on above title for more.
If ever there was an example of why you should take the high road in life, a recent viral episode from Ohio is it. Kelly Blazek, a prominent businesswoman in Cleveland with about 1,000 LinkedIn connections, was contacted by a recent college grad moving back to the area and wondering if Blazek knew of any job openings.
It was a gutsy move. The recent college grad hadn't met this Blazek, but it's easy to understand why the young woman wanted to try to connect given US unemployment for college grads is still high, and underemployment among young people is a scary 37%. You have to have more than have a heartbeat and college degree to get a good job. A lot more.
Click on above title for more.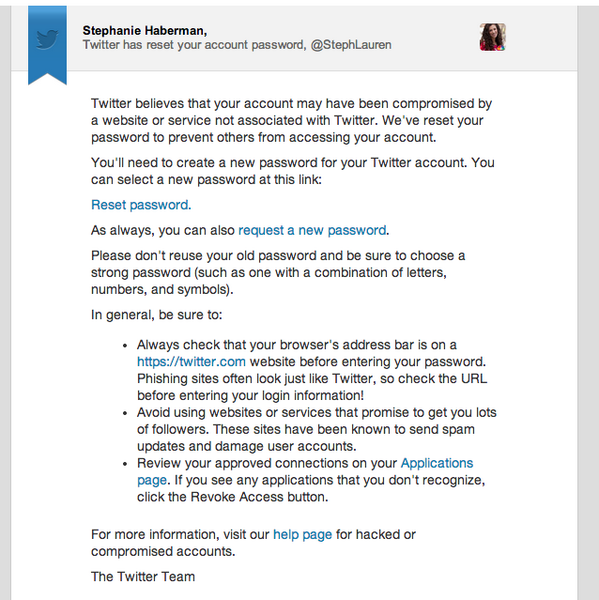 Click on above title for more.
Facebook just annnounced its plan to buy WhatsApp for $19bn, leaving some users fearing the worse for the instant messaging service. Will Mark Zuckerberg take the best features from the hugely popular application and build it into its existing Facebook Messenger app or leave it relatively untouched? Only time will tell.
If you are not willing to wait to find out, and Facebook's big spender attitude is enough to convince you to contemplate ditching the instant messaging service, here are six WhatsApp alternatives to try out instead.
Click on above title for more.
The final numbers are in. Buying WhatsApp is going to cost Facebook $16 billion, plus an additional $3 billion in shares to be paid out later. That makes it the biggest deal Facebook has ever done, dwarfing the $1 billion deal it made to buy Instagram back in 2012. 
However, it's certainly not an exchange of money in suitcases. Most of the 'money' comes in the form of Facebook shares - $12 billion of them – while only $4 billion is in actual cash. 
This sort of deal is symptomatic of the sort of company Facebook is – its greatest asset is the value of the organisation itself, not the billions it has stashed away. 
Click on above title for more.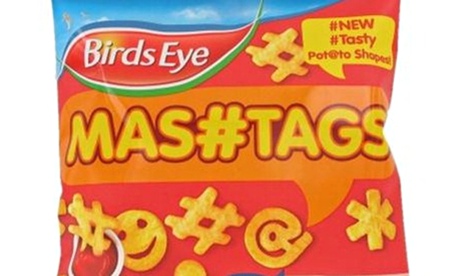 It's always been painful yet irresistible to watch when businesses try tuning in to "the youth", but the 21st century has an especially abundant array of opportunities for such misguided behaviour. After all, everything moves so fast on the internet that you're out of touch basically as soon as you've reached the end of an article about the latest digital innovation. YouTube? No one has the time for more than a Vine these days. Facebook? Teens are abandoning it in droves. Flappy Birds? Gone in the blink of an eye, leaving only the terrifying idea that its success was ruining its creator's life.
Click on above title for more.
The balance of power in the mobile messaging space is about to shift in a big way — Facebook has just announced plans to acquire WhatsApp for the equivalent of $16 billion in cash and stock. The deal will see WhatsApp run semi-independently, much like Instagram.
Click on above title for more.