Two UK teenagers have destroyed an iPhone 6 Plus on Apple store premises, and have since uploaded the video to the internet.
The 15-year-olds revealed their intentions (and names and faces…) to test out whether or not the smartphone could actually bend. It did.
"We went into the Apple store, and we actually bent the iPhone 6 Plus," explains one of the teens, during the video intro.
Click on above title for more.
After years of claiming that a 4in screen was more than enough, Apple has finally taken the plunge and launched a phablet – the 5.5in iPhone 6 Plus.
But it faces stiff competition – particularly from Samsung, whose Galaxy Note devices are well-established in the phablet space. We've run the numbers to see how the plus-size iPhone fares against Samsung's newly-announced Galaxy Note 4.
Note that we're basing this on stats and specs at this point; we'll be presenting our full comparison of the two devices after we've reviewed both in detail. 
Click on above title for more
Back in 2012, a UK company called Oxford Nanopore announced a chewing gum packet-sized DNA sequencer, something that people found hard to believe since rival machines can be as big as fridges. After dealing with technical issues and bugs (as well as being accused of launching vaporware), Oxford has finally begun making that device called MinION available to beta testers. Several of the testers (mainly scientists doing research in educational institutions) reported that it only exhibits a 60 to 85 percent accuracy. While that's nowhere near more traditional sequencers' 99.99 percent accuracy, many of the testers still believe that the device could be a game changer due to its size and relatively affordable price. Traditional sequencers could cost as much as $1 million, while the testers bought their MinIONs for only $1,000 each.
Click on above title for more.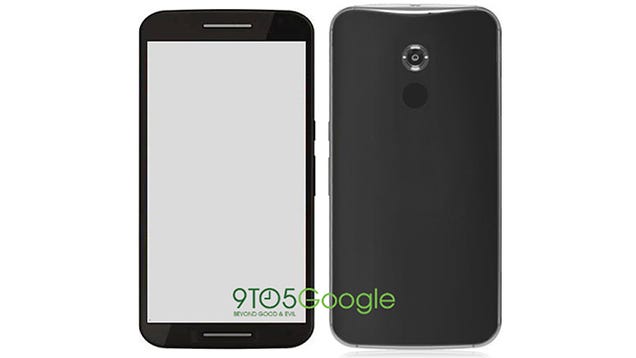 According to 9to5Google, this is the next Nexus device: a Motorola-made, 5.92-inch behemoth. In other words, the next Nexus could be the mother of all phablets.
9to5Google claims to have sources 'directly familiar' with the upcoming device, set to be launched in mid-October for a November release. The specs they've been leaked include a hand-torturing 5.92-inch, 1440p display, Snapdragon 805 processor, 3GB of RAM and 32GB of internal storage.
Click on above title for more.
iPhone 6 and 6 Plus Drop Test!
Rumors of an HTC-made Nexus device have swirled for some time, but only recently have details of a next-generation tablet started to become apparent. Not long after NVIDIA inadvertently leaked that the Taiwanese company is linking up with Google to launch the Nexus 9, the Wall Street Journal has added even more credibility to reports by stating that HTC engineers have been regularly flying to Google's Mountain View HQ in order to finalize the 9-inch device.
Click on above title for more.